DO YOU KNOW WHAT DOES IT MEANS "DAZZLE" CAMOUFLAGE DESIGN?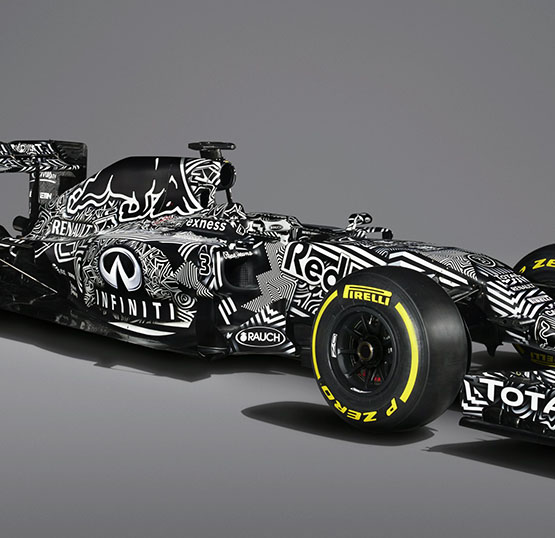 Formula One's cars are in 'testing' at the moment, and whilst the pre-season shenanigans of which new driver is where are intriguing, from a graphic designer's point of view, Red Bull's new paint scheme really takes some beating.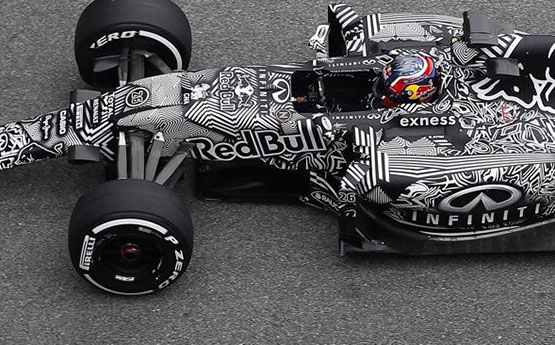 In what seems to be a bid to confuse the other teams on the grid, Red Bull have created an extraordinary logo-laden 'dazzle' style paint job. This is an attempt to camouflage the changes they have made to their car – always a controversial point at this stage of the season.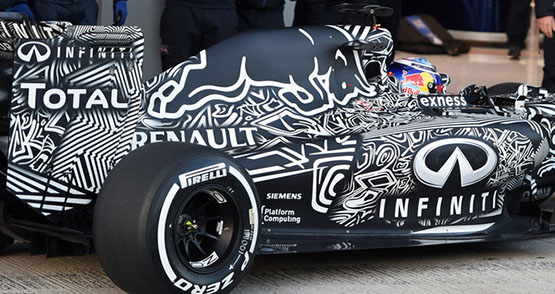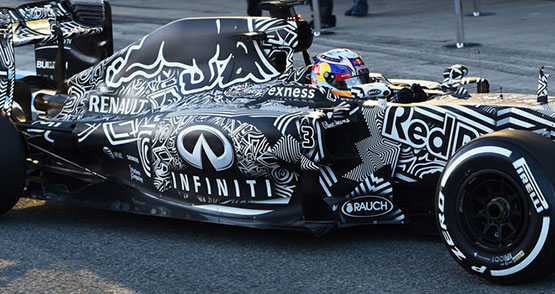 There's some irony here, in the sense that the camouflage is also, in theory, hiding the sponsor logos too. In theory.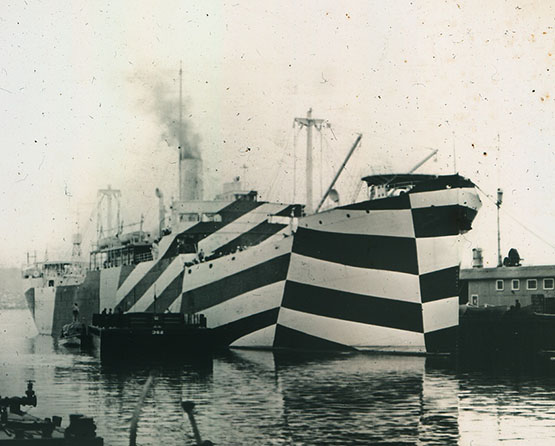 In case 'dazzle' camouflage is new to you, it began during the First World War, in an attempt to confuse German submarines by breaking up their silhouettes when viewed from distance, and there are various theories about whether Cubism influenced 'dazzle', or dazzle then influenced Futurism, and all that.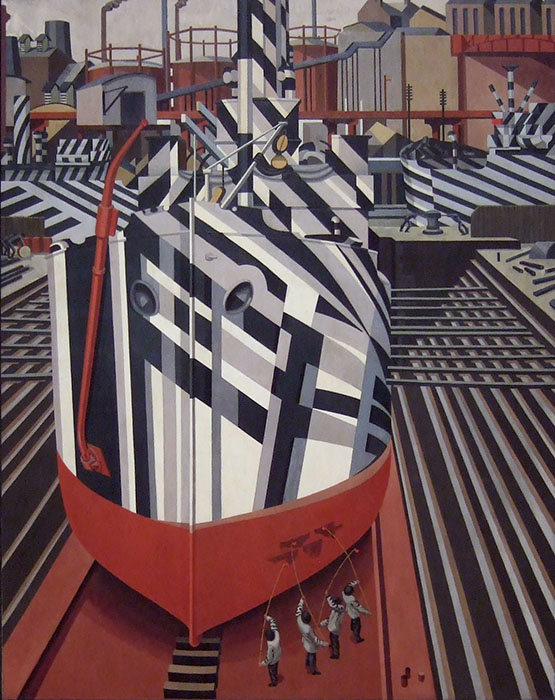 Painting of Dazzle-ships in Drydock at Liverpool, by Edward Wadsworth, 1919
Anyway. Red Bull formula one cars adopt livery inspired by World War One ship liveries and Cubism.
There's a sentence we didn't think we'd ever write.
via: http://johnsonbanks.co.uk